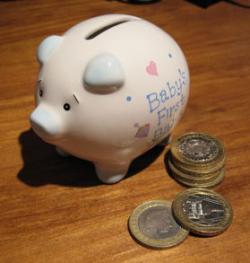 Wanna Start On Collecting Coins? A Worthwhile and Educational Hobby

There are many reasons why one collects coins. There are collectors who collect on the basis of the coins' future perceived value, some collect coins coming from just one particular period, some on metal type and some for a coins historical value.

There are also those who enjoy collecting everyday common coins, gaining pleasure from inspecting mint marks and dates on their everyday change. Others have a collection of coins coming from different countries. Some coin collectors spend thousands on rare gold and silver coins from the period of the 1800's until the early 1900's.

The hobby of coin collecting can give pleasure and fun to an individual of any age. Many coin collectors began their collection when they were young children, collecting dimes or pennies and many of them have made coin collection a lifetime hobby.

The hobby of collecting coins involves spending money from the very start so it is good to join a coin collectors group to get ideas and help from knowledgeable and experienced collectors.

You need somebody to buy your coins from, and it may be hard to find a coin dealer of good repute when your are new to the hobby, so having someone that has been in this hobby for years can be of great help to guide you on choosing an honest and knowledgeable coin dealer.

Begin by acquiring a big magnifying glass and examine coins in a bright area so you can spot mintmarks, errors and to clearly read dates on worn or damaged coins.

Decide on what coins to collect and buy a "bookshelf folder" for that series.

You must also have storage, such as clear tubes made of plastic or coin tubes having top screws to keep your coins in until you are ready to put them in a coin album; storage can also be good for keeping duplicate coins.